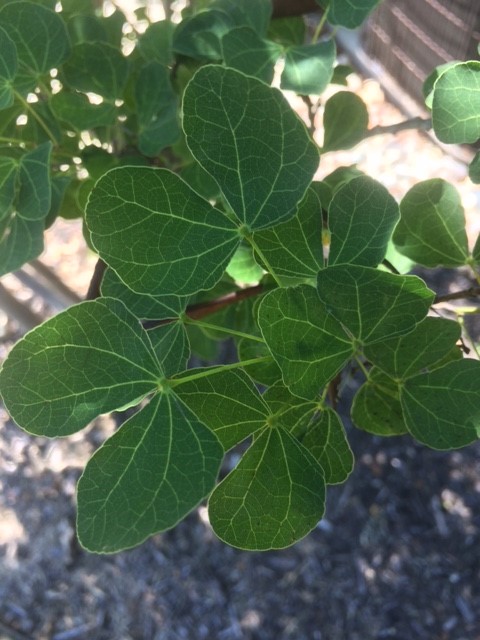 Unique Trees of North Texas:  Anacacho Orchid Tree (Bauhinia lunarioides)
The Anacacho Orchid Tree is a unique tree not seen often in the North Texas area. It is a small tree in the Fabaceae family which grows to approximately 15 feet tall. It is reportedly native to only a few canyons in western central Texas and in adjacent northeastern Mexico. It generally grows in a bush form but can be trained into a single-trunk tree. The leaves are bi-lobed almost like a small split Red Bud leaf or a cow hoof shape. The one pictured blooms bright white clusters of flowers in the spring and then forms flattened seed pods much like a Red Bud tree. There is also a Mexican Bauhinia that blooms light pink clusters of flowers.
The Anacacho Orchid Tree can grow in full sun or as an understory specimen. It is very drought tolerant, requires good drainage, and will tolerate different soil types other than the typical limestone soils of where it is native. North of Austin it will freeze during heavy winters but since it grows so rapidly it forms a new tree in less than a growing season.
If you might like to try growing an Anacacho Orchid Tree it is best that it be planted on the south side of your home or where it is shielded from the north and west winter weather.