We are so excited that you are here at Cross Timbers Urban Forestry Council.  Please check out a few of our wonderful activities and resources.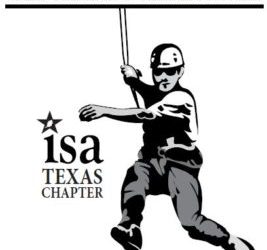 Come to Waxahachie and see if you have what it takes to be the next Texas Tree Climbing Champion!
This year the competition will be held in Getzendaner Park, 400 S Grand Ave, Waxahachie, TX 75165. The competition aims to simulate working conditions of arborists in the field. Male and female competitors perform five different events during preliminary rounds. Each event tests a competitor's ability to professionally, and safely maneuver in a tree while performing work-related tree-care tasks in a timely manner. Tree climbing competitions under ISA rules are held in countries around the world. The winners of our Texas competition qualify to represent the Texas Chapter in the 2018 International Tree Climbing Championship in Ohio and the 2018 North American Climbing Championship.
read more