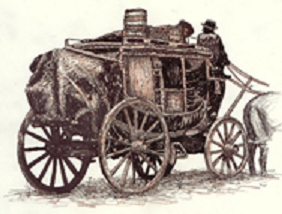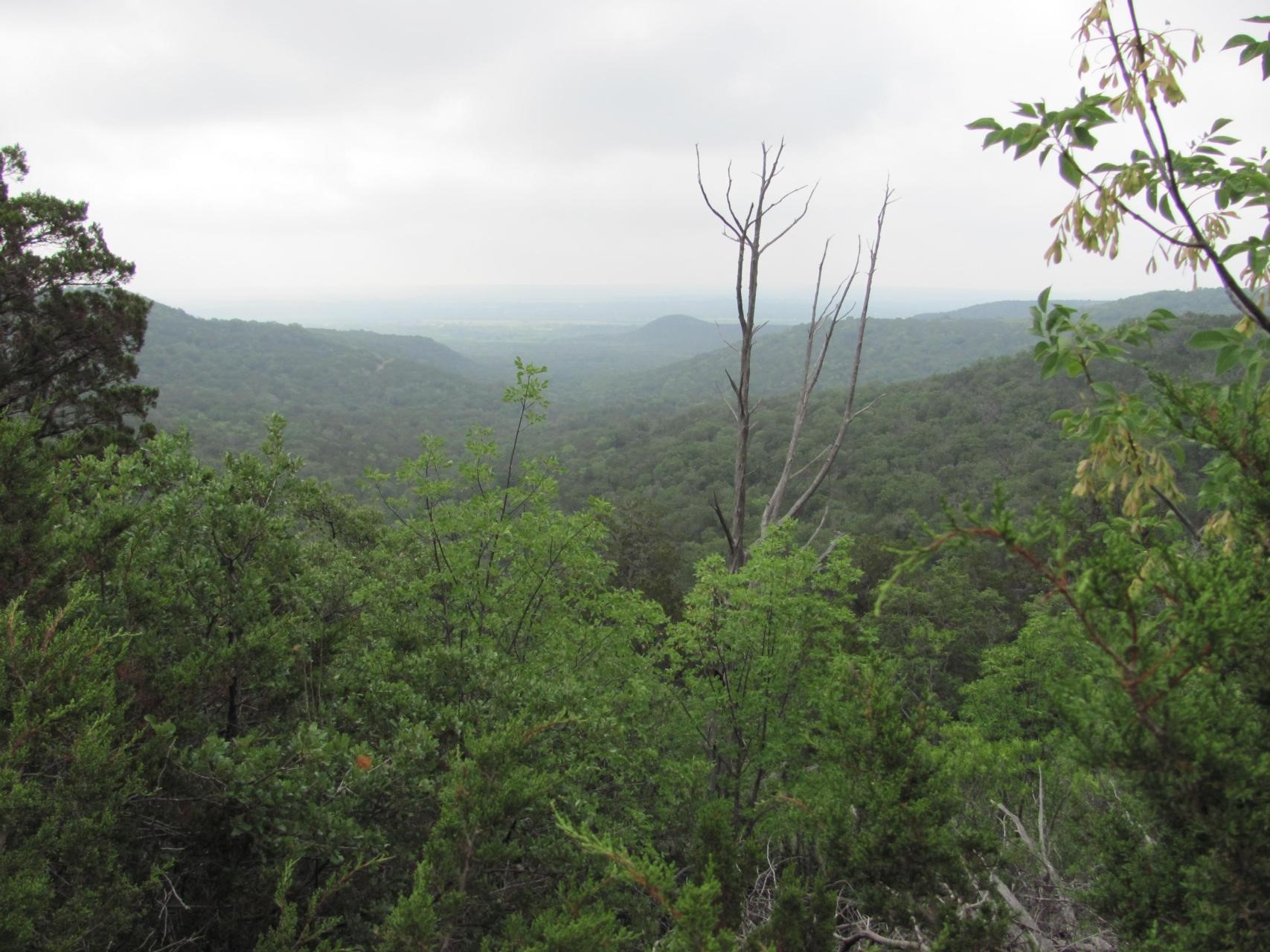 A view of the wide west on the tree tour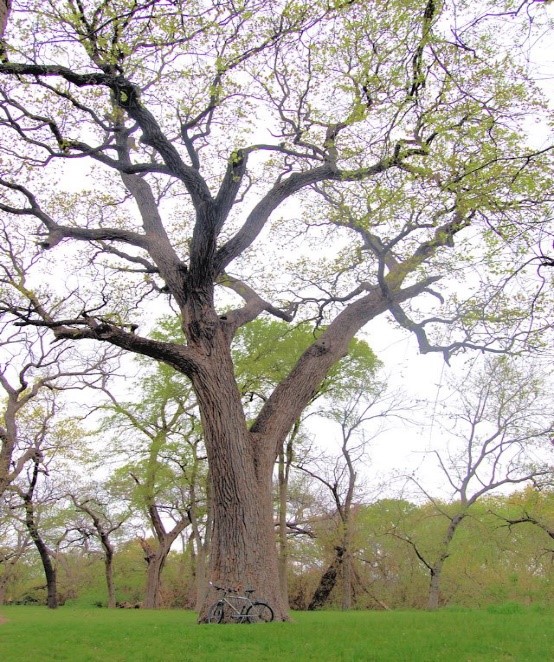 The Memorial Oak, one of the largest bur oaks in it's area and a former state champion tree
WHEN: April 28, 2018 – Tour check in by 8:30am.  Bus will leave no later than 8:45am.  We will return by 6-6:30pm that day.
WHERE: 9509 White Settlement Rd., 76108@ WLoop 820. East end of the Home Depot parking lot between the Garden Center and the Whataburger Restaurant.
HOW: Comfortable seating aboard a Coach Tour bus with an on-board restroom.  A PA system, TV screens and on-board visuals will maximize your tour experience.
ACCESS: We will make about seven (7) stops.  Most stops will be right by our trees.  Two (2) stops will require up to 300 ft. of walking, not all on paved surfaces.
ITINERARY: See below.
GENERAL TOUR SUMMARY: Climb aboard for a historic tree tour with a 'Western Flare'.  We will travel west of Fort Worth where "The West Begins" to see some big trees like the National Champion Pecan which predates the birth of our nation and probably twice as old.  We will travel through ten counties and five county seats.  Most of the tour will follow our beautiful state highways.  Parker County is considered to be the 'Cutting Horse Capital of the World' and we'll pass by some world class horse and cattle ranches.  Palo Pinto County, pictured above, is one of the most scenic counties in North Central Texas.   These two counties were the birthplace of the Goodnight-Loving Trail.  The lives of Oliver Loving and Charles Goodnight and the trail they blazed was the basis for the book and movie "Lonesome Dove" and it all happened here and not down in South Texas.  So, we'll explore the 'true story', the characters and the incredibly wonderful Pecan tree these men sat below and forged their agreement in 1866.  If you're a 'Lonesome Dove' fan, this tour is a must!
We will explore the history of eight Famous Trees of Texas, viewing most of them, and take a vertical look at the former State Champion Bur Oak, also much older than our Nation. It's a GOOD RIDE!
PRICE: $70 includes tour, lunch, and some drinks and snacks
CEUs: 5 hours ISA, contact Courtney Blevins for more info
Registration: https://www.eventbrite.com/e/spring-2018-western-tree-tour-tickets-44566844632?ref=estw
8:45                            Leave from west Ft. Worth parking area
9:10 – 9:20               Greenwood Cemetery, NE Weatherford
9:25 – 9:50               Weatherford Pecan
10:25 – 10:55          Goodnight-Loving Pecan
12:05 – 1:00            Mary's Café,  Lunch                
1:00                           Leave for Comanche town square
1:55 – 2:10               Downtown Comanche and Fleming Oak
2:35 – 2:50               Hazel Dell and the Choctaw Bill Robinson Oaks
3:15 – 3:35               Twin Oaks in Hamilton
3:35                           Leave for FT Worth
5:25 – 5:40               Memorial Bur Oak
5:55                           Arrive back at start
NOTE:  Although it's a long day, we are going to provide additional educational tree information.  Each small town we go through has an interesting person or attribute and we will explore them.  Maybe you know more than we do?